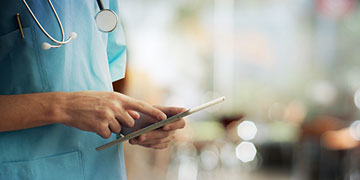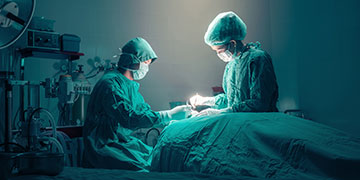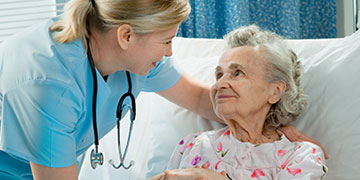 Dr. Ajit Jejurkar, M.Ch. is the head of our Cardio-Thoracic Department. He has done his M.Ch. in Cardio Surgery from the Nizam's Institute of Medical Sciences (Hyderabad), with over 10 years of impeccable surgery success rate.
Dr. Suhas Patil, is a Cardiac Anesthesiologist & Intensivist. He initially completed his MBBS from Government Medical College, Aurangabad which followed by Diploma in Anaesthesiology. He further was awarded a fellowship in Intensive Care (Medicine)
Heart Surgery
Cardiothoracic surgery involves surgical treatment of organs inside the thorax, i.e., treating the conditions of the heart and lungs. 7 Orange Hospital Offer Successful Heart Surgery by Expert Heart Surgeons Or Cardiac Surgeons.
The centre for Cardiothoracic Surgery is a leading referral centre for high-risk adult and paediatric cardiothoracic patients which is headed by Dr. Ajit Jejurkar and supported by Dr. Suhas Patil. Our specialists has a pool of extensive experience along with skill with the most advanced technologies and procedures. A comprehensive surgical care for complex diseases of the heart, chest, lungs and oesophagus is provided by this department.
The division is recognized for providing expert care in the following primary areas:
Paediatric Cardiac Or Heart Surgery
The Department of Paediatric Cardiac Surgery affords surgical intervention for infants, children, and young adults with congenital and acquired cardiac and vascular diseases, and abnormalities of the tracheobronchial tree and chest wall.
We have an interdisciplinary team of experts for paediatric cardiothoracic surgeries. It includes distinguished paediatric cardiothoracic surgeon, paediatric nurses and specialists who are trained in the latest diagnostic and therapeutic procedures.
Paediatric open heart surgeries are performed with great care and comfort for the little angels.
Common Procedures Performed By Our Heart Surgeons
Repair of AV canal
Repair of tetralogy of Fallot
Norwood procedure
Ross procedure
Fontan procedure
Glenn shunt procedure
Repair of coarctation of the aorta
Closure of atrial or ventricular septal defects
Tracheal reconstruction
Atrial septal defects
Ventricular septal defects
Coarctation of the aorta
Hypoplastic left or right heart syndrome
Transposition of the great arteries