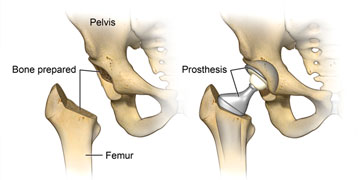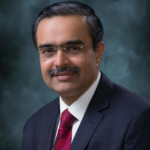 Dr. Neeraj Adkar
Dr.Neeraj Arun Adkar is a well known joint replacement surgeon from Pune. After completing his M.B.B.S. he did his D.Ortho from Bangalore & D.N.B. from K.E.M. Hospital Pune. He did his fellowship in Joint Replacement Surgery at Ahmedabad under the guidance of Dr.Vikram Shah. He then did his specialization in arthroscopic surgery from Barcelona, Spain. He has also completed a course on Joint Replacement Surgery using Computer Guided Navigation in Australia. Till now he has performed more than 3000 Joint Surgeries.
Joint Replacement Surgery
The department of Joint replacement Surgery is headed by Experienced Orthopedic And Joint Replacement Surgeon Dr. Adkar. At 7 Orange Hospital, our goal is to offer the most sophisticated medical and surgical technologies aimed at improving quality of life. Our patient centered approach means that our specialists provide a personalized treatment plan, tailored to allow individuals to return to a normal lifestyle and eliminate pain. Dr. Adkar is a pioneer and foremost expert in the field of joint replacement
We also offer novel approaches to manage and minimize pain associated with total joint replacement surgeries. Pain management actually begins before surgery. Patients take medications to reduce pain prior to surgery and pain medications are injected directly into the hip or knee joint. The goal is to reduce pain, facilitate physical therapy and return patients to an active lifestyle as soon as possible.
The first three days after major joint replacement surgery used to be very painful. However with the modern pain management protocol our patients start mobilizing from the same day of operation.
Specialities includes:
Knee Replacement Surgery (Total as well as Partial)
Fixed and Rotating Platform
Primary and Revision
Conventional and Minimally Invasive Surgery
Ligament Preserving Knee Replacement
Hip Replacement Surgery
Surface Hip Replacement
Partial and Total Hip Replacement
Multichannel monitoring including ETCO2, Bispectral index & pulmonary arterial pressure.
Elbow Replacement (Primary and Revision)
Shoulder Replacement Surgery (Partial and Total Replacement)
Replacement of joints of hand like the wrist joints as well as the big toe joint
Arthroscopic Surgeries of Knees and Shoulder joints and ligament reconstructions.