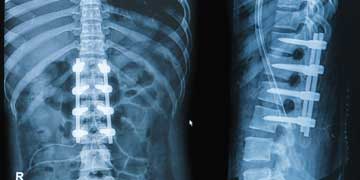 Dr. Tushar Chaudhari
Dr. Tushar Chaudhari, is our Orthopaedic Consultant, Orthopedic Doctor in PCMC and heads our Orthopaedic Surgery Department.
Overview
The Department of Orthopaedic Surgery at 7 Orange Hospital, headed by Dr. Tushar Chaudhari, provides care and treatment for the simplest orthopaedic cases to the most complex, to various patients from infants to the elderly. Our goal is "Excellent Clinical Care." As we have expert Orthopedic Doctor in PCMC at our panel.
The Department is involved in the treatment of the different parts of the musculoskeletal system, such as, bones, joints, muscles, tendons and ligaments in adults as well as children. The hospital provides diagnosis, treatment and prognosis primarily to many orthopaedic disorders. We have expert and experienced Orthopedic Doctor in PCMC at our Hospital.
The level of injuries and degenerative disorders of bones and joints is exponentially increasing with more people getting involved in sports activities and also due to rapidly ageing population.Our department is well-equipped with the specialists and technologies, and hence helps living a healthy active life.
Other Procedures Conducted:
Fracture
Trauma
Shoulder Surgery