Nephrologists are medical professionals who focus on kidney-related disorders. Globally, kidney problems are on the rise, and each year, millions of people receive treatment for chronic renal disease or kidney injury (CKD). In actuality, renal disease is the ninth-leading cause of mortality in the US and the world's 12th largest cause of death overall.
The chronic health issues that simultaneously develop make having your kidneys malfunction even more likely than having your liver malfunction. Existing medical conditions like diabetes, obesity, heart disease, and high blood pressure can all contribute to kidney damage. Even if you didn't already have heart disease or high blood pressure, it can nevertheless lead to their development.
Additionally, conditions including anaemia, osteoporosis, a weaker immune system, and irregular heartbeats can develop as a result of chronic renal disease. This cause-and-effect relationship highlights the significance of having healthy kidneys and the importance of being proactive about visiting a nephrologist who can diagnose and treat any renal problems you may have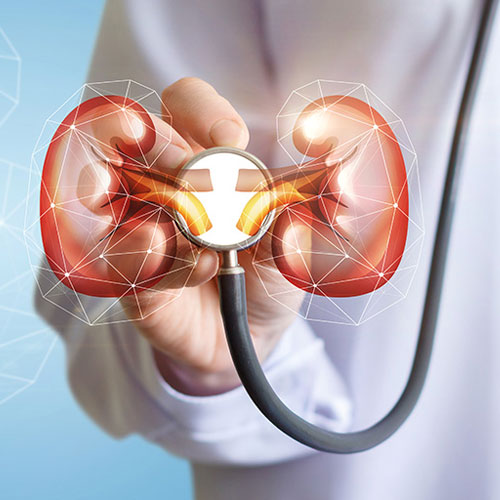 The Work of a Nephrologists
Nephrology, often known as renal medicine, is a subspecialty of internal medicine that deals with kidney treatment. It frequently has high blood pressure or hypertension as a connection.
Acute and chronic kidney disorders and problems are diagnosed, treated, and managed by nephrologists, who are medical specialists. Additionally, they take care of related conditions like high blood pressure, fluid retention, and mineral and electrolyte imbalances. Additionally, these professionals are in charge of kidney transplants and their post-operative care, as well as hem dialysis and peritoneal dialysis for kidney dialysis.
In order to help you maintain good health, nephrology specialists look for problems with your kidneys. Your kidneys play a crucial role in maintaining a healthy body's water, acid-base, and mineral balance by filtering blood to remove waste and pollutants
Your body could turn into an unhealthy environment if blood isn't properly filtered and there aren't enough nutrients and fluids in the right amounts. Low kidney function can increase your chance of developing end-stage renal illness, chronic kidney disease, or kidney failure, all of which require frequent dialysis.
When you visit a nephrologist for care, you are in the hands of professionals who can suggest the most effective course of action. To ensure that you receive the most precise and thorough care possible for your kidney problem, they stay current on medical breakthroughs.