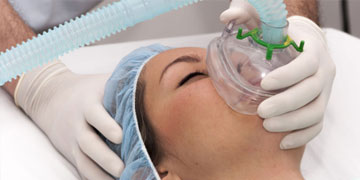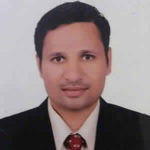 Dr. Kiran Naiknaware
Dr. Kiran Naiknaware, did MBBS from Dr. V. M Govt. Medical College, Solapur (2002-2008), MD in Radiology from Government Medical College, Nagpur (2009-2012) under Dr. Kishor Taori.
Overview
With the advancement in modern day medicine, Interventional Radiology , has become an integral part in diagnosis and treatment of patient in nearly every organ system. The Interventional radiology department is one of the front runners for interventional radiological procedures in the country. The department is committed to provide finest diagnostic and therapeutic radiology services to the patient.
The treatments offered are minimally invasive, very safe, less complicated and ensure speedy recovery.The department is under the Leadership of highly skilled consultant Dr. Kiran Naiknaware. Equipped with the latest flat panel Phillips catheterization laboratory equipment with DSA facility enables to provide the entire range of neuro and peripheral vascular and non-vascular procedures which are performed routinely in the department.
Our specialties include:
Varicose vein LASER treatment
Transcatheter Thrombectomy / Thrombolysis
Thoracic and abdominal Endovascular Aneurysm Repair
Transjugular Intrahepatic Porto-systemic Shunt, Hepatic vein and IVC stenting
Endovascular Peripheral Vascular Disease Management: Angioplasty and stent placement
Trans-arterial Chemoembolization for tumours
Emergency Management of Bleeds
Management of Acute DVT and Pulmonary Embolism, IVC filter placement
Pediatric Interventions
Intracranial Aneurysm Coiling
Intracranial AVM Embolization
Acute Stroke Management
Permcath placement for dialysis
Dialysis AV fistula angioplasty and central venoplasty
Peripheral, cerebral AVM embolization for fibroid, menorrhagia, PPH
HSG and fallopian tube recanalisation for infertility
Carotid, renal artery stenting
Renal artery embolization
Bronchial artery embolization
USG guided FNAC, biopsy, abscess drainage procedures
Non spinal Pain management
Specialties
Endotracheal Intubation
Central Venous Catheter Insertion
Intercostal Drainage Tube Insertion
Pleural Effusion Tapping
Ascitis Tapping
Bone Marrow Aspiration and Biopsy
Temporary Pacemaker Insertion
Foleys Catheter and Ryle's Tube Insertion
Treatment of Critically ill patients