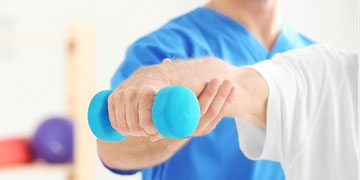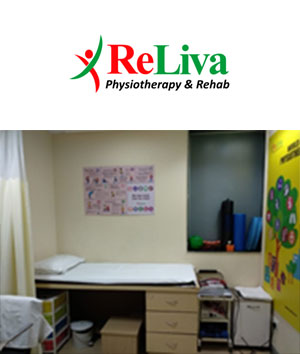 Overview
Physiotherapy helps people of all ages who have pain, illnesses or injuries that limit their regular ability to move and function.
A customized physiotherapy treatment help individuals return to their prior level of functioning and encourage activities and lifestyle changes that can help prevent further injury and improve overall health and well being. Physiotherapy is considered a conservative approach to managing problems like arthritis, back pain, sports injuries and frozen shoulders. Physiotherapy also helps patients to regain strength and function post surgeries and patients with neuro issues like  parkinsons, facial palsy and others.
Department details
Physiotherapy department at 7 Orange Hospital, Chinchwad is managed by ReLiva Physiotherapy & Rehab, a physiotherapy specialist. The department at the hospital is fully equipped with electrotherapy modalities like IFT, TENS, Ultrasound, Muscle Stimulator and others. We also have a full suite of exercise equipment and TMT to ensure safe recovery of our patients.
Our physiotherapists use a combination of one or more of these modalities along with specialised techniques like McKenzie, Manual therapy, Neuro-dynamic technique, K-taping and exercise therapy using T-bands, exercise balls, bands as required, for pain relief and regaining the strength of the affected area.
Patients can take physiotherapy for:
a) Orthopaedic conditions like relief from back pain, arthritis, knee pain, shoulder pain etc.
b) Neurological issues like treatment for sciatica, vertigo, dizziness, palsy, facial paralysis etc.
c) Sports injuries like ankle pain, Tennis elbow, ACL tear
d) Rehab for Stroke and Paralysis
e) Pulmonary conditions including COPD, Asthma management
f) Women's issues like urinary incontinence, lower back pain (after delivery), diastasis recti, prenatal exercises
g) Post surgical physiotherapy and stroke rehabilitation can also be provided at patient's home.
Details of ReLiva Physiotherapy & Rehab :
ReLiva Physiotherapy & Rehab, is a physiotherapy specialist focused on providing high quality, result oriented physiotherapy treatment at affordable costs. ReLiva is an ISO 9001 organisation with 15 locations in Mumbai and Pune.
ReLiva is focused on educating and empowering the patient and delivering "Exercise as Medicine" and thus making the patient independent.