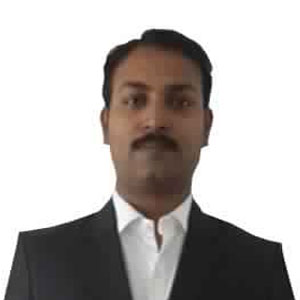 Dr. Suhas Patil
Consultant Cardiac Intensive Care & Cardiac Anaesthesia
QUALIFICATION: 
M.B.B.S. from M.U.H.S., Nashik (December 2004)
Diploma in Anaesthesia from M.U.H.S., Nashik (June 2008)
Dr. Suhas Patil is a Cardiac Anaesthesiologist and Intensivist. He initially completed his MBBS from Government Medical College, Aurangabad which followed by Diploma in Anaesthesiology. He further was awarded fellowship in Intensive Care (Medicine).
He performs critical procedure such as providing anaesthesia to patients undergoing cardiopulmonary surgeries (both adult and paediatric), preparing patients for anaesthesia prior to surgery, pre-operative, intra-operative and post-operative management of cardiac patients, management of critically ill patients in ICCU etc. He also assists and individually manage adult patients undergoing Coronary Artery Bypass Surgery (on pump and off pump), single and multiple valve replacement, and paediatric complex congenital cases undergoing surgical correction under cardiopulmonary bypass using technique of deep hypothermia and total circulatory arrest.
Cardiac Anaesthesia

Paediatric Anaesthesia

Neuro Anaesthesia

Obstetric Anaesthesia

Pre-Operative, Intra-Operative and Post-Operative Management of Cardiac Patients

Anaesthesia in Intensive Care Unit

Management of critically ill patients in ICCU
REGULARLY ATTENDS MEETS, SYMPOSIA AND CMES
CME on "Anaesthesia for Laparoscopic Surgery" at Yashoda Hospital, Hyderabad
CME on "Paediatric Anaesthesia" at Lotus Hospital, Hyderabad
CME on "Anaesthesia for Thyroid Surgery" at Seth GSMC and KEM Hospital, Mumbai
Workshop on "Difficult Airway" at Tata Memorial
CME on "Neuro-anaesthesia" at Seth GSMC and KEM Hospital, Mumbai
CME on "Trauma Management" at TNMC and BYL Nair Hospital, Mumbai
CME on "Recent Advances in Fluid Therapy" at IMA Solapur
ISACON 2006 and 2013
MISACON 2010 and 2012
IACTA 2014 and 2015